How long should a custom made flag last? A common question we always get,but there is no exact answer.Since the life span of custom flags depends on several factors, such as the materials of flags and weather condition.The government generally expects a polyester flag to last approximately 180 days based on daily usage( not during inclement weather).
Here some suggestions to help you enjoy your new custom made flags or custom banner longer:
Do not expose your custom made flag in rain, snow or exceptionally high winds; these forces of nature can shorten a flag's life considerably. Should the flag become wet, it should be carefully spread out and allowed to dry completely. Never fold or roll-up a wet or damp flag.
Clean your flags regularly to keep your custom made flag or custom banner looking bright. When the flag gets dirty and needs minor repairs, take it down,repair and then wash it.Do not let your custom flag or custom banner stand in the wash water or colors may run. Hang to dry or tumble dry immediately on "air cycle".
Custom made flags or custom banners are expected to last between 6 and 12 months,also lasted less than 3 months on occasion.(Generally ,they can  last two years, but in fact, the life of flags are depending how you care the flags).
For a longer life , the most important suggestion for you is to place your custom made flag  in dark circumstances .
—– See this product in real business and events. —–
Feather/beach/swooper flags are great way to display and promote your business and events.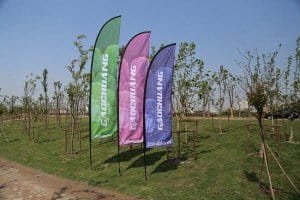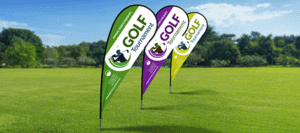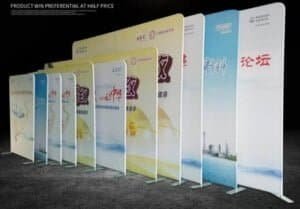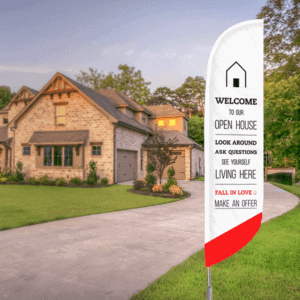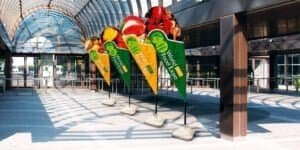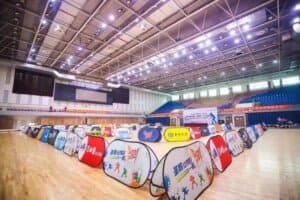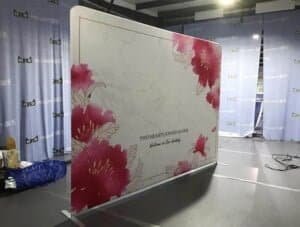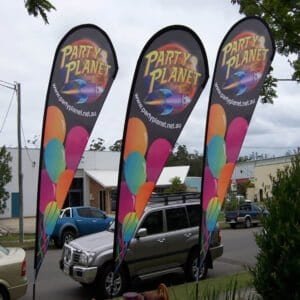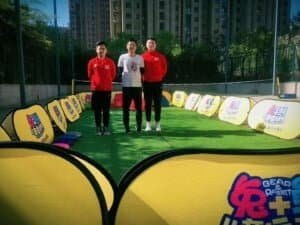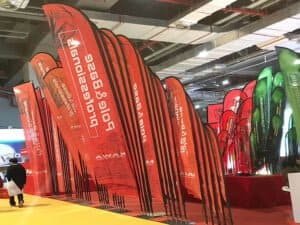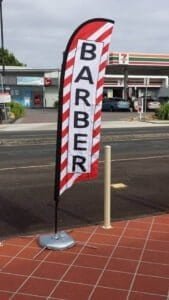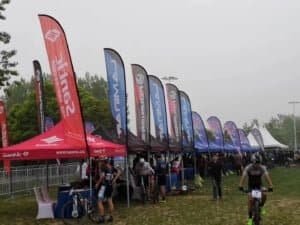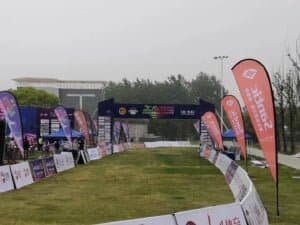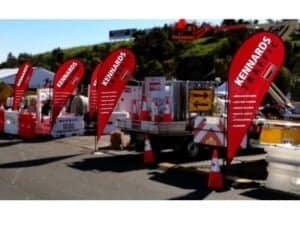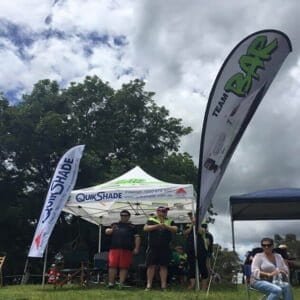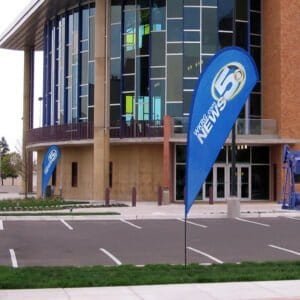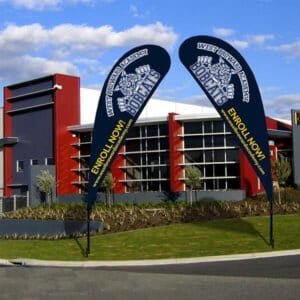 —– Trusted By Our Customer. —–
We are happy to service our customers and support them. Join Us Now!
—– How it works? —–
(It's as easy as 1, 2, 3)
Custom Printed Flags, Beach/Feather Flags, Tear Drop Flags,  Street Flags,  Rectangle Flags,  Pop Up a Frame Banner,  Tension Fabric Displays.
Fill in the form, tell us what you want. Upload your own artwork or send us items and we'll design it freely.
If the quote is accepted, we'll email you a proof. You will need to approve your flag proof. Then We'll email you an invoice.
When you pay it, We will ship them and send you a tracking number. You will receive it in 7 to 10 days
—– Why Choose Us? —–
To get you started now, it's fast, efficient, and ready to kickstart your business.
Have an idea but don't know how to design? Don't worry our innovative design team is always happy to help!
Yes, it's true – we ship worldwide! Lead time for printing and delivery is 6 to 12 days. 
We print all of our products in-house, and we cut out the middleman and pass these savings on to you.
Design & Buy 1 or 100 is ok! All inquiries are Welcome!
—– What People Say —–
Here's what our clients have to say about our services.
Always a great seller! Very fast shipping and great quality. Will use again very soon. THANKS!!!
Elie Isaacson / Agilite Ltd /
Always a pleasure doing business. Flags always come very fast with the highest of quality! Cann't wait to purchase another round of flags! Very very very good seller!!!!
Jozyane Picanco / Microfoft /
"Creative dudes who get sh*t done. I gave them a near impossible task and they did it with style and came in under budget."
Fernanda Rocha / Higeet /
I placed a large order for my volleyball team. The order came in early and everything looked great! The quality was good and we were all satisfied with the products!
Tracy Smith
—– Our Clicent —–
Many Companies Use Our Products, What About You?
—– How to Set Up a Feather or Teardrop Flags Banner —–
Feather Flags Banner or Teardrops Flag Banner Overview, Please watch the video