—– See this product in real business and events. —–
Feather/beach/swooper flags are great way to display and promote your business and events.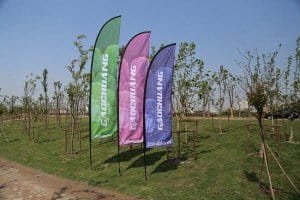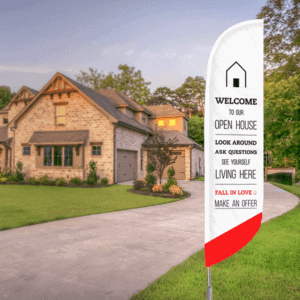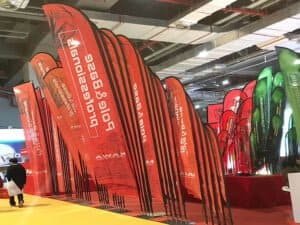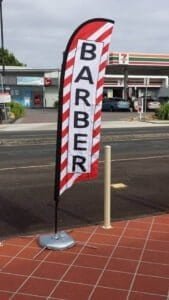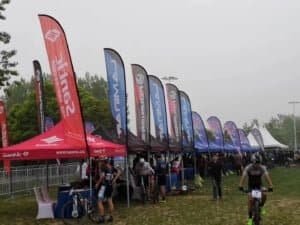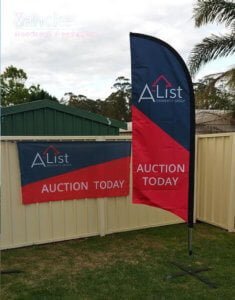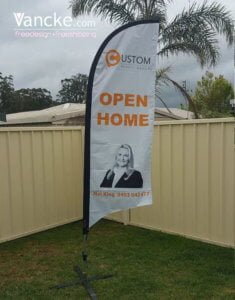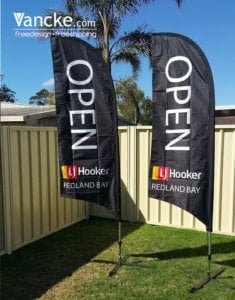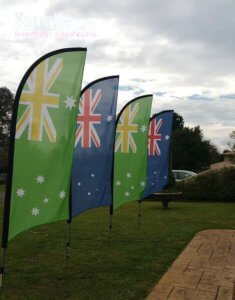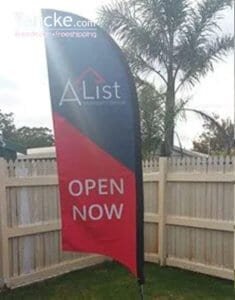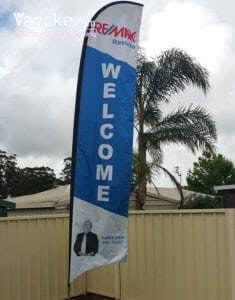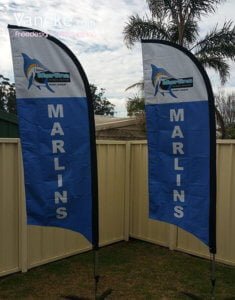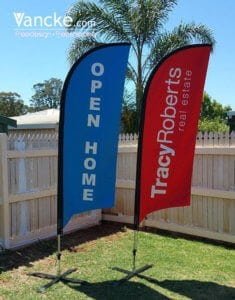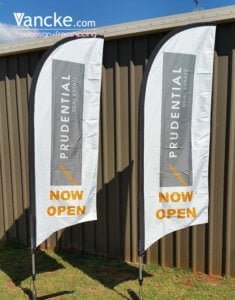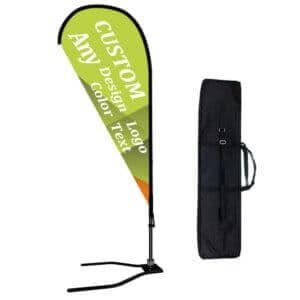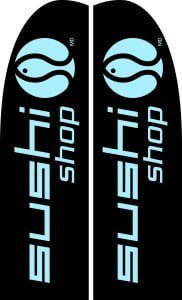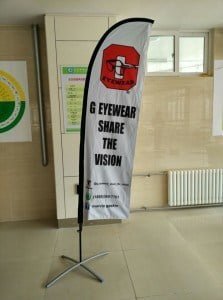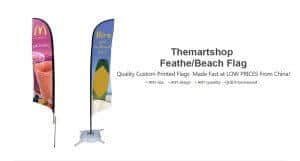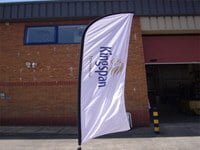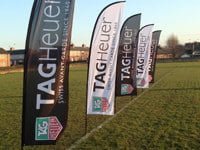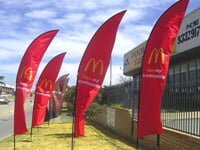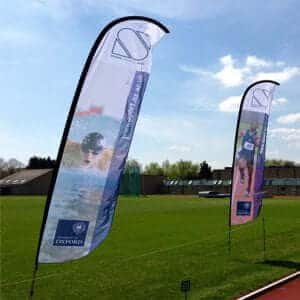 Free Design Service
Having trouble getting your artwork ready to print? Or have an idea but do not know how to put it all together? Do not worry! Work directly with one of our professional graphic designers to turn your idea into an awesome design. And the best part – it's completely FREE. Why? Because we are committed to providing the best-possible sign buying experience in the industry.
Whether you're starting a business, creating a sign for your championship winning team, promote your business, or making your brand a household name, our talented team can turn your vision into a reality!
With over 15 years of experience in the flag making industry, you can rest assured that you will receive beautiful, eye-catching, high-quality custom flags that are made to your exact specifications.
Free shipping & 100% Guarantee
All prices include FREE standard shipping worldwide. It will take 1-2 business days to process your order. You will receive a confirmation e-mail with the tracking link once your order ships.
Express shipping options and any other third-party fees are non-refundable. We cannot be held accountable for any delays caused by the carrier.
Our 100% Satisfaction Guarantee epitomizes the pride we take in our products and our service to you. That is why our 100% satisfaction guarantee is just that – if you aren't 100% satisfied with your experience working with us, we will do whatever is necessary to make it right. No tricks, no caveats. Just contact us and we will make it right.
Feather Flag Options
Double Sided
If you want your flag's messaging or branding to be visible from both sides, our double-sided custom feather flags are the way to go. Print your design on both sides of the flag or a different design on each side
Single Sided
Far less common than a double sided feather flag, our flags can be printed only on one side if needed. Single sided signs will be "print through" meaning that your design and/or text will be somewhat visible from the backside, but to any extent of visibility, the design will appear mirrored instead of duplicated on the back side.
Material Polyester
Digitally printed on 4 oz. polyester, your flag will not only be extremely durable and weather resistant but have vibrant and clear colors.
Customizable Printing
Dye sublimation, Completely washable, Inks are UV protected. Get a flag with custom colors, text, fonts, images, and logos all unique to your business. No restrictions on your design elements or colors!
—– Trusted By Our Customer. —–
We are happy to service our customers and support them. Join Us Now!
—– How it works? —–
(It's as easy as 1, 2, 3)
Custom Printed Flags, Beach/Feather Flags, Tear Drop Flags,  Street Flags,  Rectangle Flags,  Pop Up a Frame Banner,  Tension Fabric Displays.
Fill in the form, tell us what you want. Upload your own artwork or send us items and we'll design it freely.
If the quote is accepted, we'll email you a proof. You will need to approve your flag proof. Then We'll email you an invoice.
When you pay it, We will ship them and send you a tracking number. You will receive it in 7 to 10 days
—– What People Say —–
Here's what our clients have to say about our services.
Always a great seller! Very fast shipping and great quality. Will use again very soon. THANKS!!!
Elie Isaacson / Agilite Ltd /
Always a pleasure doing business. Flags always come very fast with the highest of quality! Cann't wait to purchase another round of flags! Very very very good seller!!!!
Jozyane Picanco / Microfoft /
"Creative dudes who get sh*t done. I gave them a near impossible task and they did it with style and came in under budget."
Fernanda Rocha / Higeet /
I placed a large order for my volleyball team. The order came in early and everything looked great! The quality was good and we were all satisfied with the products!
Tracy Smith
—– Our Clicent —–
Many Companies Use Our Products, What About You?
—– How to Set Up a Feather or Teardrop Flags Banner —–
Feather Flags Banner or Teardrops Flag Banner Overview, Please watch the video